Flue gas condensation
Flue gas condensation has historically been Radscan's strongest area, with about 80 unique projects on our reference list. The technology is based on a moist fuel (typically biofuel or waste) and a low-value energy recipient (typically district heating). The moisture in the fuel evaporates before the fuel is combusted, causing a loss of energy.
Our technology means that some of this energy can be recycled and used in the district heating network. Using this technology, a typical energy yield from fuel can increase by about 25 %, meaning significant savings in the form of reduced fuel demand, as well as providing significant environmental benefits. Carbon dioxide emissions are reduced along with the fuel demand, and the flue gas emitted from the facility is treated in the process.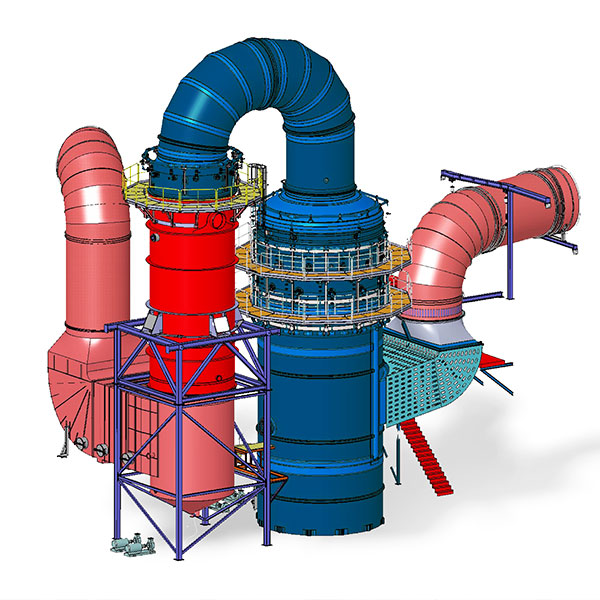 Condensate treatment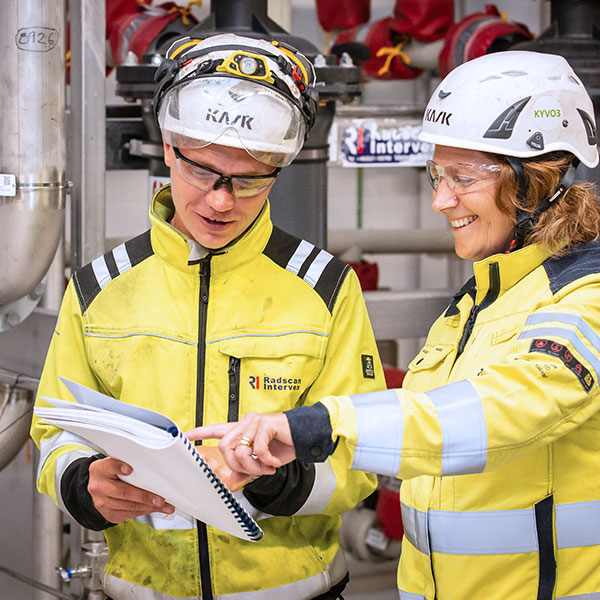 Traditionally, flue gas condensate was purged using flocculation/precipitation and sand & carbon filters. We used this technology until 2005, when we installed our last traditional treatment plant. Since then, we use membrane technology, which provides significant benefits in terms of water quality but also energy and chemical savings.
But the biggest advantage is the flexibility. Our clients' water treatment needs vary greatly and using this flexible technology we are able to meet all requirements. From the strictest requirements for the production of dilution water from flue gas condensate to the simplest cases where the only requirements are on particle content and pH value.
Flue gas treatment
In combination with flue gas condensation, flue gas treatment is a natural element. The method is chosen based on the process and treatment requirements, but also in consultation with the customer. The treatment is usually done wet in a scrubber or dry in a textile barrier filter using carbon & lime dosing.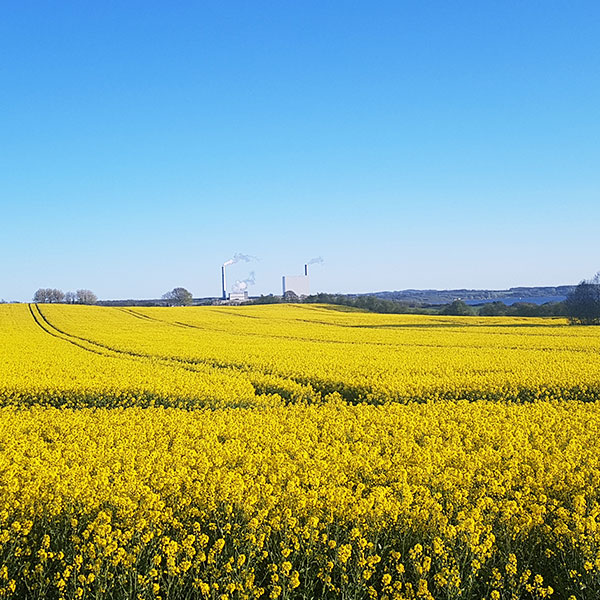 References
Since the founding of the company in 1999, Radscan's sales strategy has been to make sure that the solutions we offer are of the highest quality and that we adapt to the requirements of our customers in every project we implement. We know that every satisfied customer is our best publicity and it can lead to another project.
We have delivered many installations that provide a stable and reliable supply of heat and clean system water daily.
We operate throughout Sweden, but also in the UK, Poland and Lithuania. Here you can find a selection of projects and our full reference list.