History
Radscan was founded in 1976 and from the very start focused on industrial energy technology and environmental protection. Many things have changed since then, but key basic attributes such as values and culture have mostly stayed the same.
Currently we are an owner managed company with solid expertise in environmental technology and energy recovery from complex gases. Since 1976 we have grown from just five employees to a slightly larger company with 20 employees distributed between our offices in Västerås and Warsaw, Poland.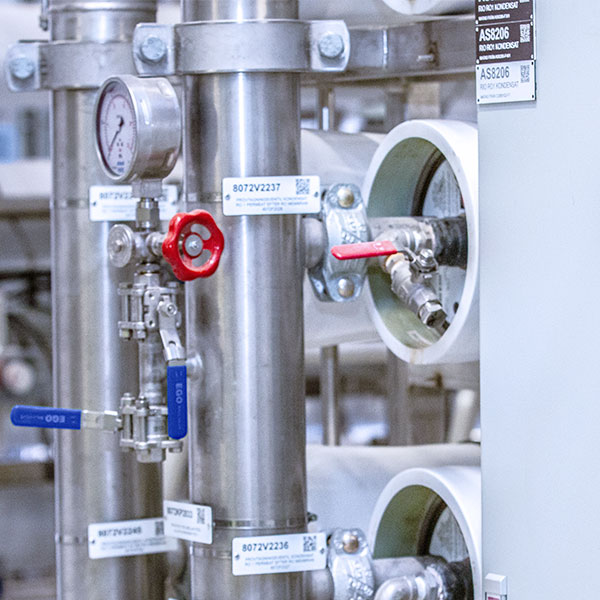 We value keeping the mentality of the small company, with great flexibility and a focus on the customer, close collaboration between colleagues and short decision paths, but we are also evolving and growing constantly, along with our suppliers and customers. The company is now ISO 9001:2015, 14001:2015 and 45001:2018 certified and has a strong focus on quality and sustainability.
We have a well-developed management system with processes for such elements as project management, transfer of knowledge and development. At Radscan, we have broad competency in project management and engineering.
We calculate, plan, design, assemble and make operational our plants, and we normally assume functional responsibility for the total delivery.
"No other company is better at building flue gas condensing plants"

Simon Karlsson, Electrical & Automation Engineer

Work with us
Radscan is a small company, but one that delivers world-class projects. That means that at Radscan every employee is an important part of the whole.
We are a heterogeneous group, with old and young, experienced and novice, male and female making up equally important parts of the whole. What unites us is that we all have a common interest in technology, and we always do our utmost to deliver and maintain plants that we and our customers will be proud of for many years to come.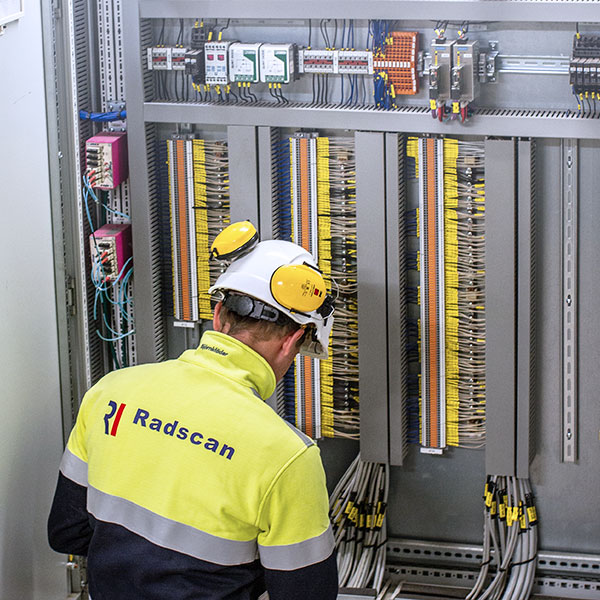 The company is owner managed, so the decision path is never long, and we always have a long-term perspective for our operations. We have broad roles, but we are also specialized and collaborate in teams to deliver our projects. Everyone working here is in reality a sub-project manager.
The work is highly varied, and we work closely with our customers and suppliers to make sure every plant is optimal.
Radscan invests in its employees long-term and prefers employing individuals who wish to develop within the company.
"Each employee is involved and participates in developing their own position. Every year we have workshops where we jointly decide which goals, we will strive for in the year to come"

Maria Bertils, Projektledare