Flue gas condensation turn-key supplier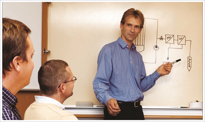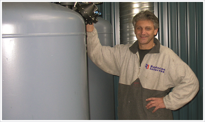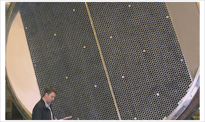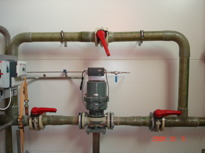 Experience

Radscan has nearly 25-year history. Our engineers are among the most experienced as the process developers. We have a delivered next to one hundred projects of almost exclusively "turn-key" type.

Each project is unique but by choosing Radscan as partner our experience and process knowledge can be utilised to find the best solution and seek out existing opportunities.

Finally, our experienced project managers make sure that the project is implemented in the best possible way.

Process Knowledge

Radscan's engineers have a strong background in process engineering. In the 80's, we were the pioneers in the flue gas condensation. The 90's saw Intervex FGD Process development and in the 00's the first condensate purification plant based on membrane technology was installed.

All installations are unique and customized according to client needs, this means that processes are constantly evolving and at the same time experience from previous plants can be used in the new ones.

Understanding the process and how it should be adapted to the unique client-specific installation characterize Radscan engineers.

Project Management

Project implementation is of utmost importance to create both customer satisfaction and good results. Project management is an art that involves balancing concepts within a given framework with an ability to visualize the end result during the project.

Radscan strives to manage projects according to PMI's (Project Management Institute) standards described in the PMBOK (Project Management Body Of Knowledge). To achieve this, all engineers are trained in project management and the most experienced project managers are certified as Project Management Professionals.

Research in the field has shown that a successful project implementation is dependent on the other two elements of our core values - Process Knowledge and Experience.

Service

Through a sister company Radscan Industriservice we support a continued customer relationship after the project's takeover. More and more customers are seeing the benefits of letting Radscan experienced project managers and technicians perform a regular maintenance of the facility. For Radscan it is a natural part of our total commitment to our customers and their facilities.